Middle & Senior Adults

Want to join the SWAT Team? That's "Seniors With A Testimony"!
Contact Janice Jones or Kathy Fairfield or Lunelle Watson: blwatson@cstel.net
Join our
Middle/Senior Adult
Group - Age 40 and up and participate in our monthly luncheon/meetings.
These meetings take place the
third Thursday
of the month.
---
Sometimes we go on a fishing trip or to a restaurant. Sometimes we have a guest speaker and meet in the fellowship hall. So bring a covered dish and join us. Iced Tea will be furnished by the church.

Contact the Lunelle Watson, Kathy Fairfield or church secretary, Janice Jones for details.

FYI: Luncheons may be cancelled during the Summer months.


Check our Main Page for more Upcoming Events and more Fun, Fun, Fun!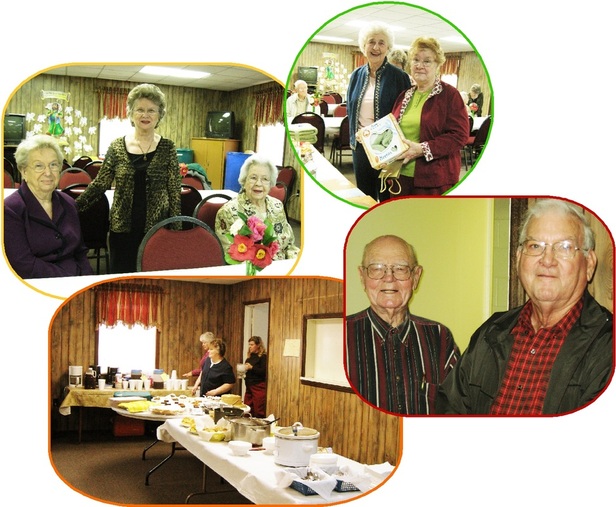 Senior Adults: Add your name to the "Are You OK?" List in Bleckley County.
Do you want to receive daily calls from a 911 dispatcher to check and see if you are alright.
They need your name, 911 address, medical condition, and two emergency contacts.
Contact the 911 Center (478) 934-6282.